I have long adored the handiwork of today's R.E. Style feature, Hirjalda Mobley of Sofisticata. Very popular among Etsy shoppers and shop owners alike, she specializes in handmade fascinators, hair pieces, hair pins, and more. But today, I'd like to focus on her gorgeous shoe clips. Shoe clips are gaining in popularity and are a wonderful way to insert your personality into your bridal ensemble. Classic or funky, understated or over the top - Hirjalda's shop has something for every bride.
Here's more from my interview with Hirjalda -
What was your background before you began Sofisticata?
I have a double major, one in Theology, and Foreing Languages. I was teaching French and Spanish at the Public High School, and Art and Spanish at the Christian School, however, I retired from teaching to do what I really like and enjoy ;)
What inspired you to start Sofisticata?
I have always done my own accessories and as I started having nieces, did theirs! And my husband and friends really encouraged me to share with others...
Do you have a favorite design or product?
I think all of them are my favorites ;) But my most sold ones are the peacock fan shoe clips
and the hydrangeas shoe clips
Do you do custom work?
I love custom orders! I really want my customers to be satisfied and get what they really want or need! Specially working with brides, I try to create exactly what will compliment her shoes and gown!
Describe your work in 5 words.
Classy, elegant, timeless, unique, sophisticated.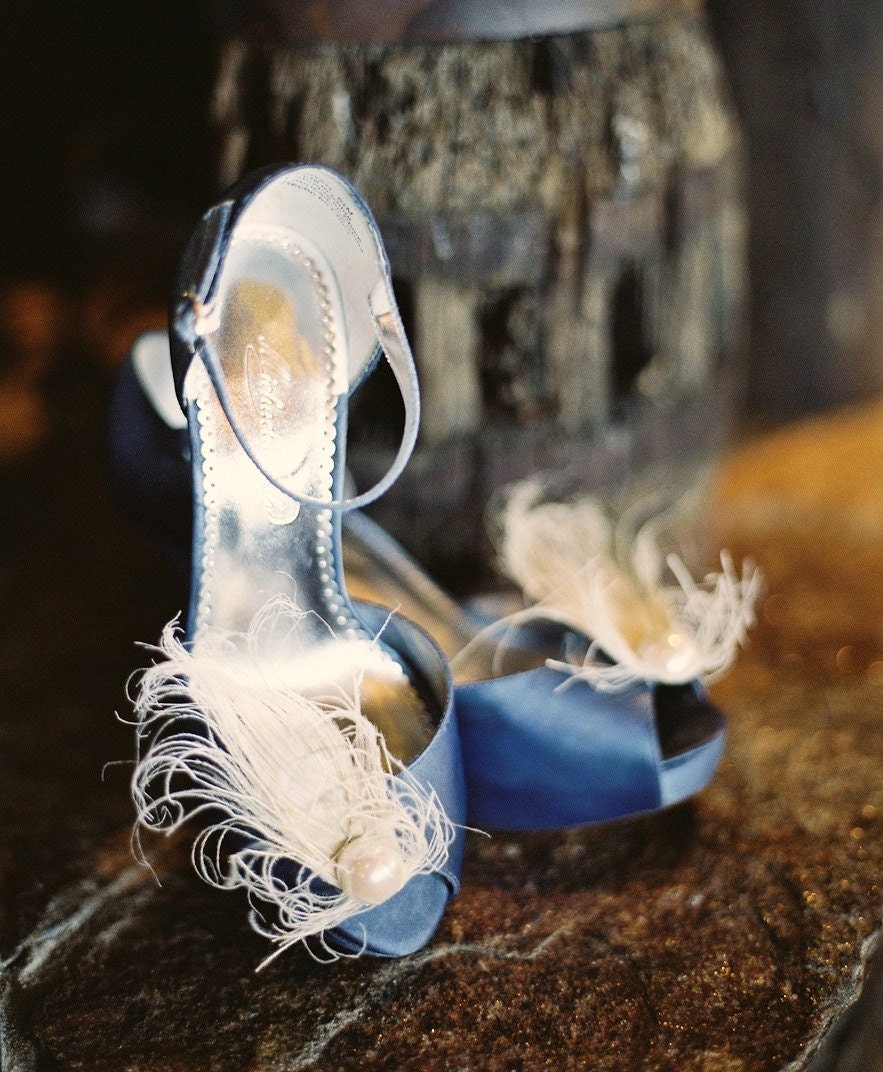 What are you doing when you are not creating?
I'm an ordained minister, and also volunteer at our christian school, as an art and spanish teacher.
What is your best advice for creating a harmonious and happy marriage?
I have been married for almost 6 years, and daily communication and not going to be upsat is a key for us! We dont have any children yet, so that gives us an advantage to spend more time with each other ;)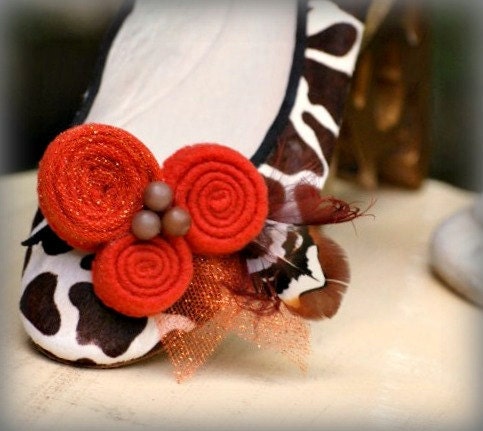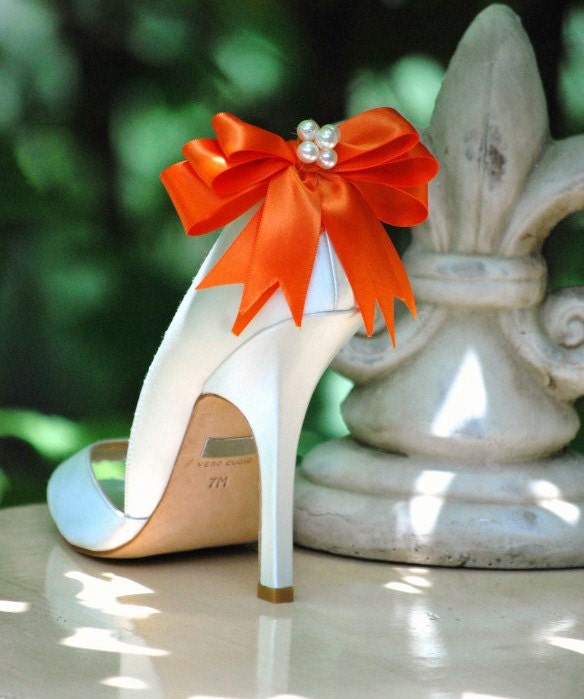 What advice would you give to couples seeking to make their wedding memorable and special?
To do as much as THEY want for their wedding, and yes, take advice from others, but not necessarely do what others want. However, above all, enjoy their planning, get some rest, and eat at least a small breackfast that day!!! ;) ... and be sure they make a list for their photographer ahead of time of what special momments or details, they would like to be captured!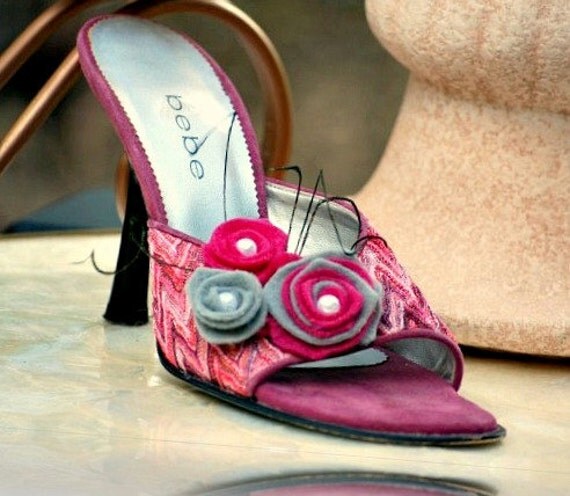 What do you do at Sofisticata that makes your product top notch?
I'm very picky, I do handstitch everything for lasting perfection, I use the best quality materials I can, I travel abroad just to pick my own rhinestone centers directly from the manufacturer, use the best shoe clips french findings, and pay extra to get feathers that come from cruelty free farms and are shed naturally.
What or who inspires you?
My grandma and my mom, both very feminine and classy ladies, who both loved shoes and had also handmade many things for us as children.
Is there anything else you would like my readers to know about you or your business?
I love God, and my Sunday School children, I 'm so inlove with my husband and little shih-tzu "Samson", we enjoy spending time with our families, love to cook, love cheese, ...and I'm a shoe addict, 500 and counting! ;) It runs in the family! ...also, 30% of the profit goes to my tithes, and to help 15 missionaries around the world, and to translate the Bible into tribal dialects!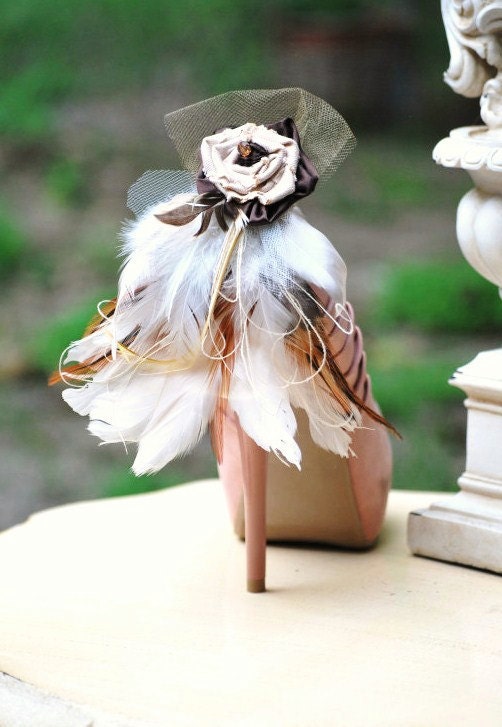 Would you like to see your wedding related business featured on Rew Elliott Style? Submit today!