The bridal bouquet is just as important to the bridal ensemble as the accessories, the shoes, the hair, and the gown itself. My own bouquet was gorgeous. It was full, it was delicately hued, it was complete eye candy... and it was dead after a week. Had I known about fabric flower bouquets at the time, I'm pretty sure I would have invested in a bouquet that would have stayed beautiful for years to come.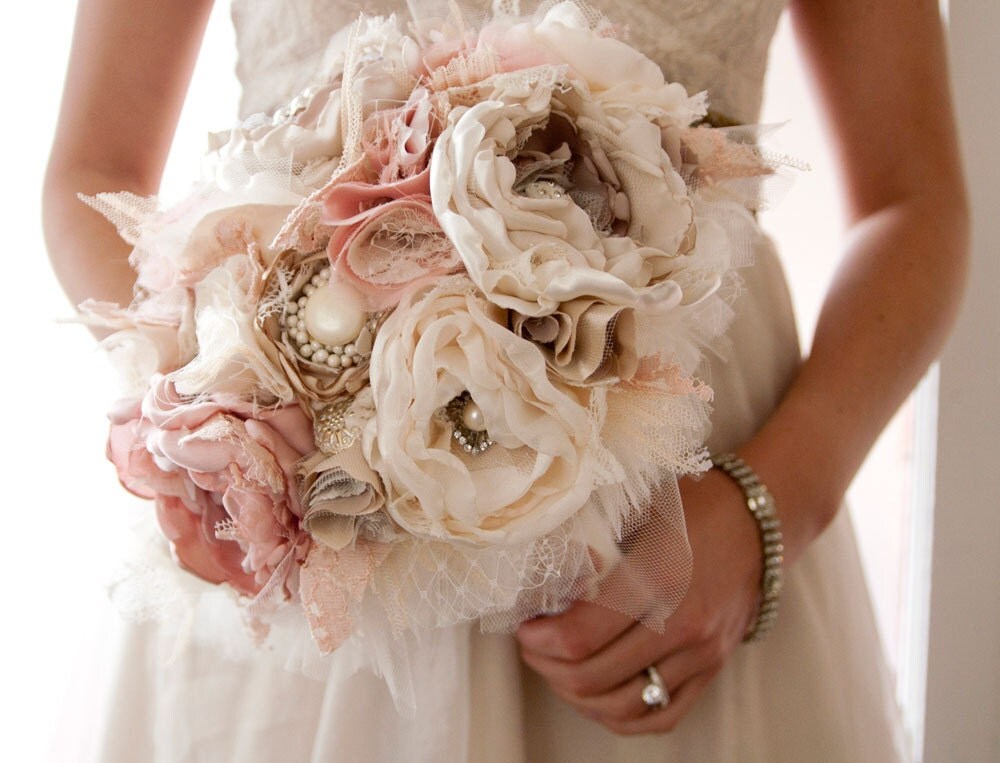 Fabric Flower Bouquet with Pearls and Rhinestones by Cultivar
Whether silk, organza, linen or burlap, rhinestone dusted, or pearl encrusted, fabric flower bouquets are an elegant way to express your bridal style. Not only are they beautiful for the bride, but they also make charming bridesmaid nosegays. After taking a look at these handcrafted beauties, I know you'll be convinced as well - fabric flower bouquets are a gorgeous alternative to traditional floral arrangements.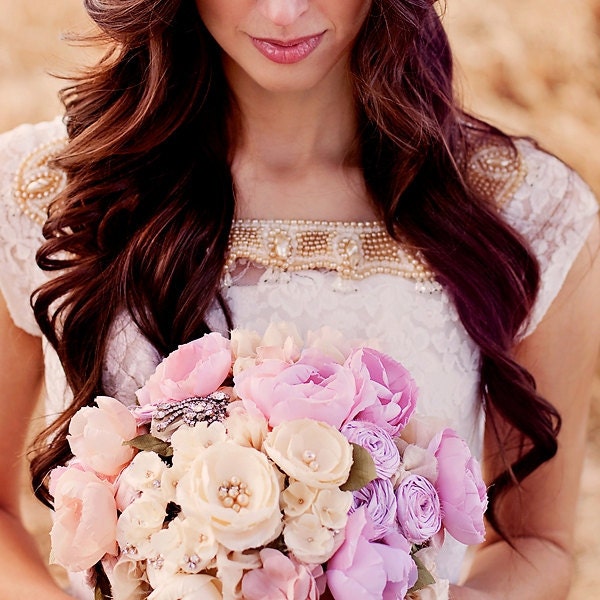 Vintage Rhinestone and Fabric Flower Bouquet by Flora Bond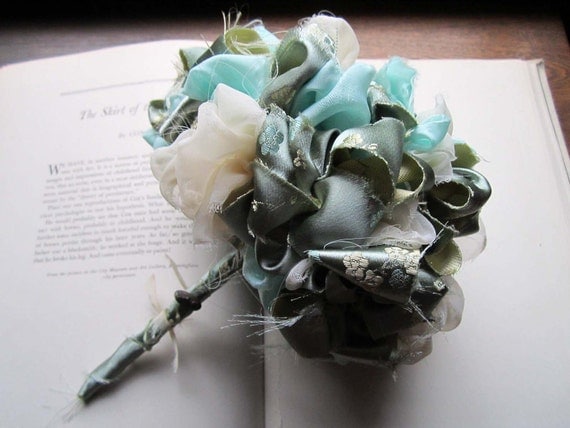 Vintage Fabric Flower Bouquet by Bedouin