For today's Rew Elliott Style feature, I am pleased to introduce I Am Maryann, a custom jewelry
company
with a message. The design is simple and elegant - two charms, three words - but the message is powerful. With a line consisting primarily of necklaces and key chains, her products are perfect for brides looking for special and
meaningful
gifts for
their
bridesmaids, spouse, or wedding party members. I love that you can choose from one of her ready to go "I AM" statements, or customize your own purposed mantra.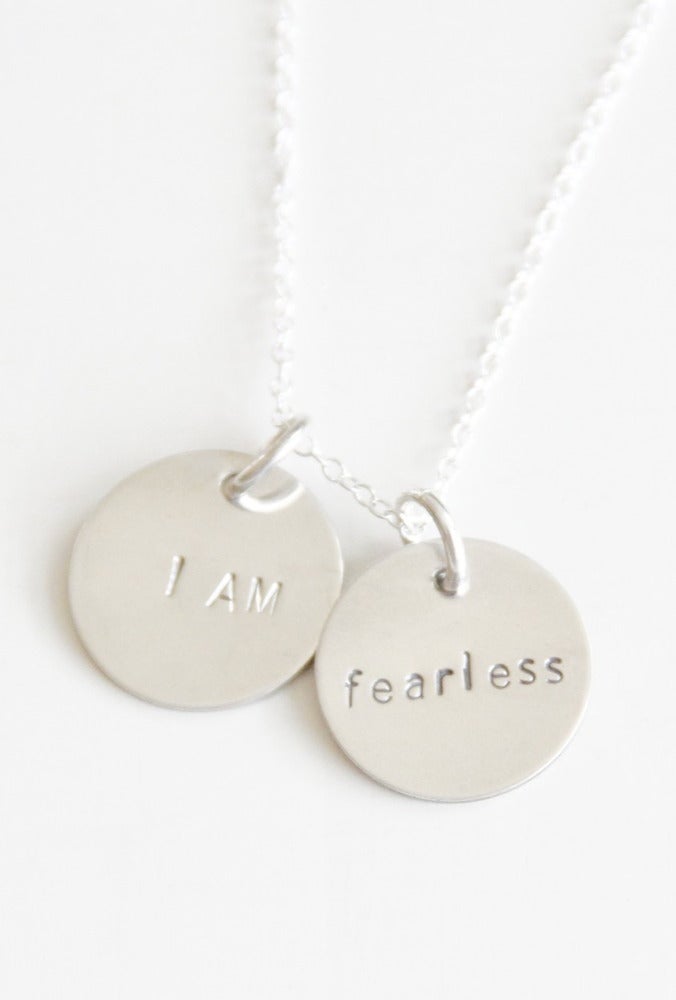 Inspired by a need to "get back to doing some of the things I loved most as a kid", Maryann decided to rediscover her inner creativity.
"I was listening to a song my husband wrote", she says,"some of the lyrics are 'I am broken... I am healing'. I kept writing I AM down on a piece of paper over and over and realized we all have these I AM statements. Some of these statements hold us back, while others keep us present and help move us forward."
I Am Maryann's carefully handcrafted jewelry reminds us to find what makes us unique and defines us in a positive way, and to embrace it.
Here's more from my interview with Maryann:
Describe your work in 5 words.
Personal. Strong. Inspiring. Authentic. Honest.
Do you have a favorite design?
I love them all. I can make I AM LOVED or any word a million times and I know that word is going to an individual with a story behind their word. I will never forget that. It's so personal.
What do you do at I Am Maryann that makes your product top notch?
I continue to learn every day and apply that to the design and creation of my pieces.
What are you doing when you're not creating?
Spending time with my family. Walking. Taking pictures with my camera.
What is your best advice for creating a harmonious and happy marriage?
I have been married for 12 years and with my husband for 18 years. My best advice would be to support each other as a unit and support your spouse and yourself as individuals. Be open to growing personally and as a couple. And laugh!!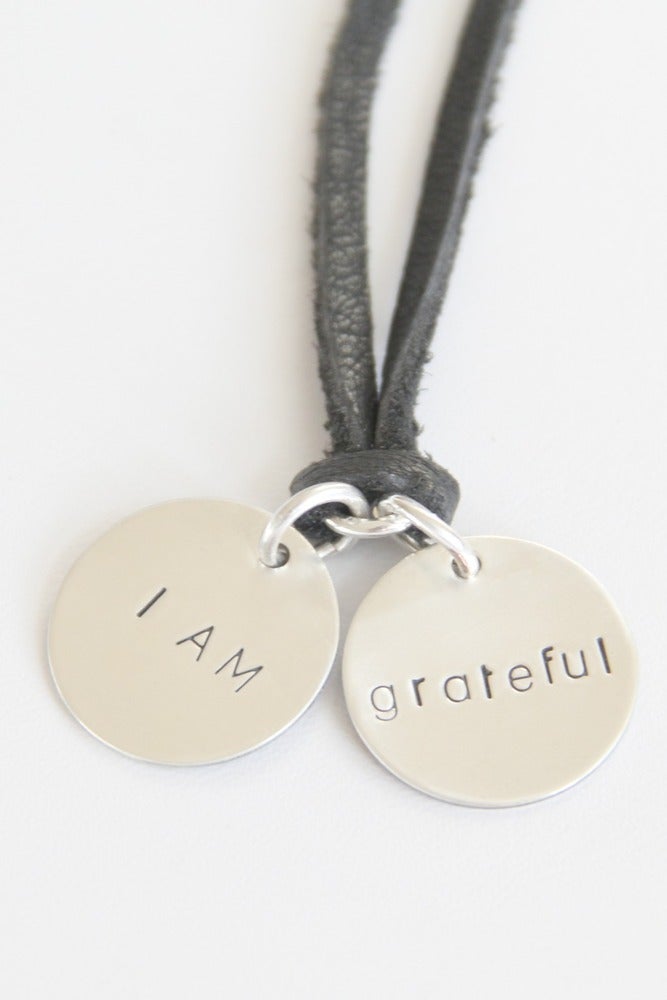 What advice would you give to couples seeking to make their wedding memorable and special?
My advice would be to laugh, dance, eat, drink and be present and soak in every moment. Do not worry about any of the details that day. That job is done.
One of the things I did at my wedding that was special was with photographs. At the table with the seating cards I had pictures of my parents, my husbands parents and our grandparents all on their wedding day. It was a beautiful way to visually see all the generations together on their special day.
Is there a
nything else you would like my readers to know about you or your business?
I wish your readers lots of love and happiness on their big days. Thank you for this – it was fun. I AM

HAPPY.
Make sure to visit Maryann at her online shop and also on Facebook and Twitter!


All photos courtesy of I Am Maryann
Would you like to see your wedding related business featured on Rew Elliott Style? Submit today!